With the amount of uncertainty in the world due to COVID19, now more than ever hotels must fight for every dollar!
There is no easy reservation today. One of the most overlooked ways hotels can reduce their losses is by ensuring the correct tax rates are reflected on both your own website and all Online Travel Agency [OTAs] websites. Although seemingly intuitive, the review process is often ignored and forgotten. Once implemented, hotels are instantly guaranteed a few cents per reservations – which can really add up over time!
Do a Tax Audit Against Your Own Hotel Website
Check with your finance department on what the precise local/city/state tax rates currently are. This surprisingly is not as clear cut as you might think.
Shop your hotel's website for the displayed tax rates. Do NOT assume your own website is calculating taxes correctly. Look at the breakdown of the various taxes.
Then, do the same on the major OTAs. We suggest Booking.com, Expedia, Priceline/Agoda and HotelTonite to start. If everything matches up against your own website, you are in good shape!
Updating your Hotel Tax Rates on the OTAs
For top branded hotels companies like IHG, Hilton and Marriott, if the tax rates are left incorrect on OTAs, there is a good chance the financial statements may look off with no explanation. Fortunately, even with the global pandemic, there are a few simple steps these hotels are able to take to save thousands.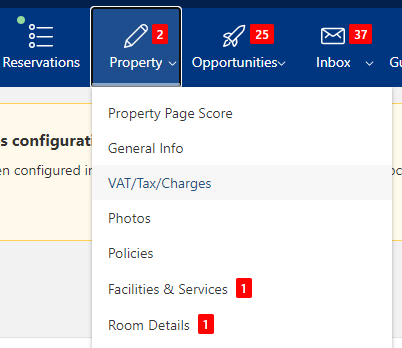 Confirm the tax amounts already being charged first in the extranet. Click on the Property tab and choose VAT/Tax Info from the drop down.
If the amount is incorrect send a message to Booking.com's Partner Support team through the Inbox Drop Down.
Choose Compose Message > Pick a Support Topic > Choose Subtopic – City tax/extra charges > Compose new message.
In the message include the breakdown of all taxes and what the total tax amount should equal.
* They typically respond to requests within 72 hours, sending a message back that the update has been done and/or if they need more information regarding the update.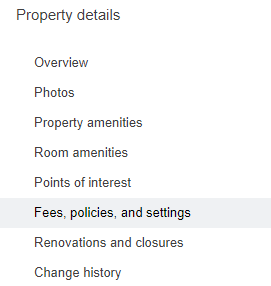 Confirm Current Tax amounts being charged in EPC the Property Details Tab> Fees, Policies, and settings and scroll down to Taxes.
Choose the contact us link if you need to make changes or updates to your tax settings.
In the Contact Us screen choose Fees and Deposits and then Update Property Tax Information. You then have 2 options to send a message to their Partner Support Team or Call them. I recommend sending a message to their team, similar to Booking they typically respond to your request in 72 hours.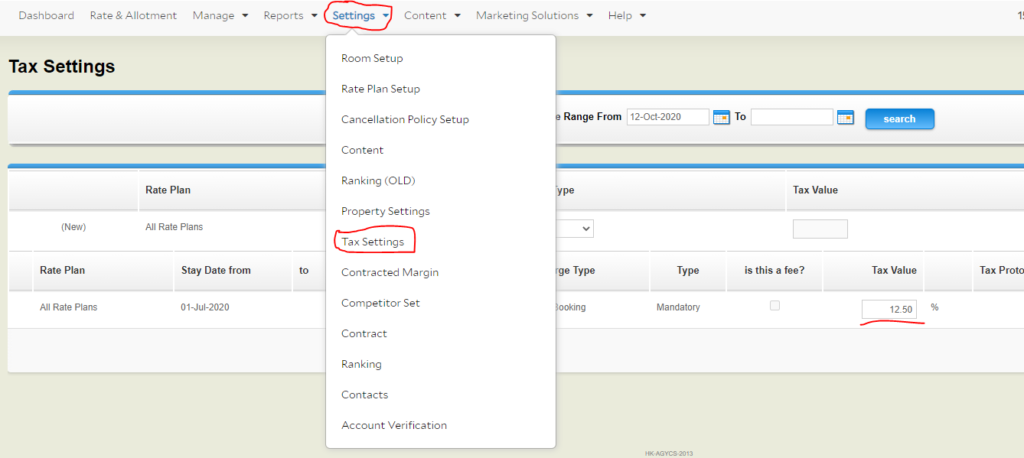 Login to YCS Partner Support dashboard and Choose Tax Settings from the Settings Drop Down to confirm the current tax amount.
Choose the Support link at the bottom of the page to reach out to their Partner Support Team to by choosing Contact Us and filling out their form with your request. Choose Technical Assistance and Tax Related Request from the Drop Down in their form
Similar to Booking and Expedia, Priceline/Agoda's Support Team typically takes up to 72 hours to respond to your request.
*Hotel Tonight currently allows the hotel's to update their own taxes in their extranet.
Once you've logged into their Partner Portal choose Tax/Fees under their Settings Drop Down.
You can update your tax information and Save.
---
So, whether your hotel is part of a large hotel chain or independently owned, nothing matters when the world is upside down! By taking simple proactive steps, we can ALL benefit to ensure the hospitality industry stays afloat during times like these.
Thank you to Jessica Stredwick of Twenty Four Seven Hotels for collaboration on this article!