The Hospitality Sales & Marketing Association International (HSMAI) has selected Stephanie Sparks Smith as one of its "Top 25 Extraordinary Minds" for 2022. This is the 20th year HSMAI has compiled the list, which annually recognizes exemplary achievement and leadership in the hospitality sales, marketing, revenue optimization, and distribution.
Stephanie joined an exclusive list when she was honored by HSMAI at a reception at JW Marriott LA Live in Los Angeles on February 23, 2023. The reception was being held in conjunction with the HSMAI Adrian Awards Celebration, which recognizes the winners of the largest and most prestigious competition in global travel marketing.
"The 'Top 25' is our annual hot list that celebrates the sales, marketing, revenue optimization, and distribution leaders and innovators in our industry," said Robert A. Gilbert, CHME, CHBA, President and CEO of HSMAI. "Throughout the pandemic and into the recovery, these extraordinary professionals have risen to each challenge and met unprecedented circumstances with creativity, strength, and ingenuity. These leaders are empowering recovery."
The 2022 "Top 25" honorees were judged by a panel of senior industry executives for their recent work based on the following criteria: creativity and innovation, cutting edge sales or marketing campaigns, triumph in challenging situations, and/or sales efforts that resulted in dramatic gains.
Stephanie Smith is CEO and Digital Matriarch at Cogwheel Marketing™️ and partner and consultant at Cayuga Hospitality Consultants. Cogwheel Analytics, developed by Cogwheel Marketing, is a hotel digital marketing reporting and business intelligence (BI) tool that aggregates data from multiple sources to allow companies to identify trends and opportunities in their online presence. Her focus is helping hotel owners and management companies drive incremental exposure and revenue to their websites and online channels through hotel digital marketing and advertising. The expertise of Cogwheel Marketing is knowing the intricacies of the branded hotel systems and understanding where brand marketing stops and hotel level marketing begins.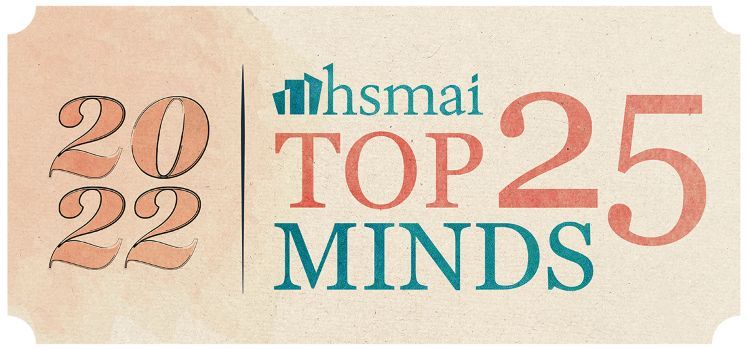 "I am honored to have been chosen as one of HSMAI's Top 25 Extraordinary Minds. I appreciate what HSMAI as an organization does for hotel commercial strategy and look forward to celebrating with other brilliant minds and award winners at the Adrian Awards."
Stephanie Sparks Smith
In addition to the "Top 25" reception,Stephaniewas featured in an HSMAI special report, received a personalized award, and henceforward be recognized as a "Top 25 Mind in Hospitality Sales, Marketing, Revenue Optimization, and Distribution."
###
About HSMAI
The Hospitality Sales and Marketing Association International (HSMAI) is committed to growing business for hotels and their partners and is the industry's leading advocate for intelligent, sustainable hotel revenue growth. The association provides hotel professionals and their partners with tools, insights, and expertise to fuel sales, inspire marketing, and optimize revenue through programs such as HSMAI Marketing Strategy Conference, Adrian Awards, and Revenue Optimization Conference. Founded in 1927, HSMAI is a membership organization comprising more than 5,000 members worldwide, with 40 chapters in the Americas Region. Connect with HSMAI at hsmai.org, HSMAI Facebook, HSMAI Instagram, HSMAI Twitter, and HSMAI YouTube
About Cogwheel Marketing
Cogwheel Marketing™️ is a full service digital marketing agency specializing in branded hotels, first leveraging brand systems then coupling that with supplemental strategies to maximize total online presence. Their reporting and business intelligence tool, Cogwheel Analytics, aggregates data from multiple sources to allow companies to identify trends and opportunities in their online presence. Our defined processes ensure the best positioning for your hotel against the competitive set and against other hotels of the same brand. Let us work with your sales and revenue management teams to identify and close the gaps and target your ideal guests. For more information, check out their hotel marketing services or follow them on LinkedIn.
.