Search Engine Optimization for Hotels
Travel and hospitality are two of the most competitive industries to rank on Google. Many cities are saturated, and they are competing against the big pockets of sites like Expedia, TripAdvisor and Reservation Counter.
There are 4 main components to ranking your hotel on Google:
On-Page Optimization: This is the foundational stage. Keyword research and subsequently updating title tags, meta description, headers and inputting keywords into the content.
Off-Page Optimization:  This is where you give Google the signals to rank you for above selected keywords in On-Page Optimization. We find websites that your competitive set is listed that your hotel is not. Extend your existing sales relationships into the online space. Local listings like Google My Business, Apple Maps, Bing Maps, TripAdvisor, FourSquare and others are included here.
Technical Optimization: Enhance website speed, adding schema, fixing broken links, streamlining redirects, page URL structure, submission of XML site map, etc.  Note: Not applicable to *most* branded hotel websites.
Reviews: Google reviews hold a 15.44% ranking factor in the maps feature.  (Thank you Joy Hawkins of Sterling Sky.) If you don't have a review plan in place, you need one.  You have more control over this than some other aspects of the ranking algorithm.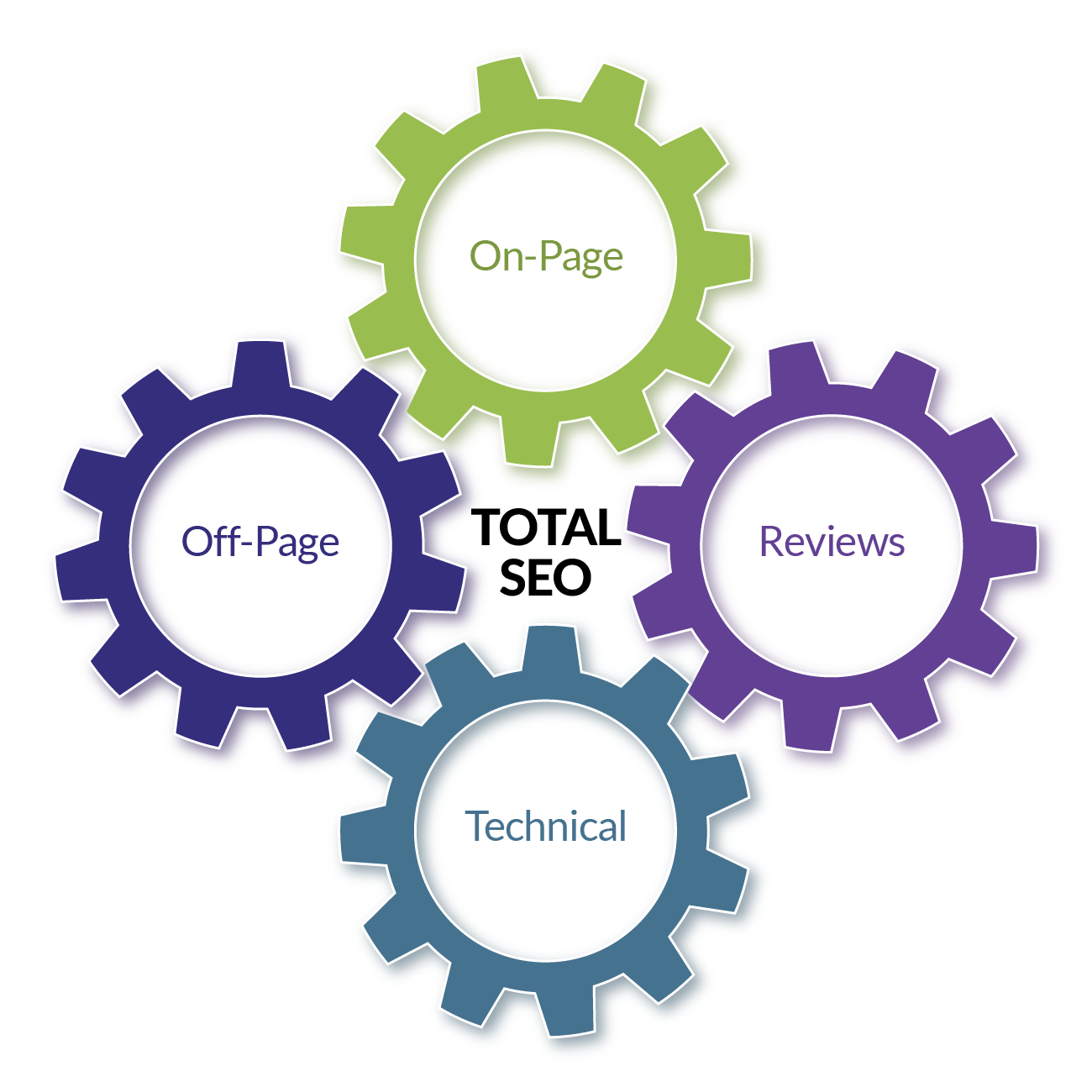 While these are the 4 main components, EVERYTHING you do online affects your placement.  Everything from consumer engagement with your maps listing to mentions of your hotel by your CVB to your activity on social media.  It all matters.
Search engine optimization is not a short game.  If you cannot rank page #1 on specific keywords, get listed on some of the sites that already rank.  Sometimes, with branded hotels, an extra push is needed.  This could be IHG's Limited Time Features or Marriott's Enhanced Modules.  Other times, you may have to pay to play.
Before we start any optimization, we analyze your hotel's baseline: Where do you stand today versus your competitive set?  Only then can you determine the gap and potential impact it can have on your exposure and revenue.